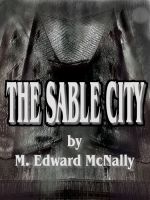 M. Edward McNally - The Sable City
The Trade Houses of the Miilark Islands control the shipping lanes linking four diverse continents across the blue vastness of the Interminable Ocean. The Houses are represented abroad by the Guilders; men and women skilled in business and burglary, salesmanship and swordplay, merchandising and musketry. Tilda Lanai has trained for years to take her place among them, but now the House she is to serve is imperiled by the sudden death of the House Lord. Scenting blood in the water, rival Houses begin to circle. The desperate search for an exiled heir takes Tilda across a war-torn continent and to the gates of the Sable City, where centuries ago dark magic almost destroyed the world. Along with a sinister sorceress, a broken-hearted samurai, and a miscreant mercenary long on charm but lousy with a crossbow, Tilda must brave the demon-infested ruins to find the heir who may yet save her House.
Review:
I love a book with a strong female lead and none come any bolder than McNally's characterization of Tilda. In a world of magic, Tilda must make her way to the Sable City to find the exiled heir to the House she serves.
McNally's writing is laden with captivating descriptions of a unique world and filled with mind boggling details. The world that McNally is able to bring from his creative mind and put to paper is beautiful, yet dangerous, dark and mystic.
This is a must read for any sci-fi lover and other readers as well. The is a book to take time with and let yourself become part of the excitement that McNally has created for our enjoyment.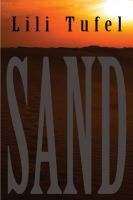 Lili Tufel - Sand
Dallas is a Special Forces Lieutenant who is driven by his promise to protect the Colonel's daughter Abby from an opium drug lord. He is torn between duty and his love for her and when he discovers that the drug lord's charming—murderous son has befriended Abby, there's no limit to how far he is willing to go to protect her.
Review:
This was a great book from beginning to end. I could not put it down! The relationships between the main characters intermingled in such a way as you were compelled to find out what happened to them in the end. The switching and changing between settings was handled in a clear and concise manner and never at any point were you confused as to what was going on. And there was a shock ending that was a total surprise! All in all a great book, well done Lili, please let's have more!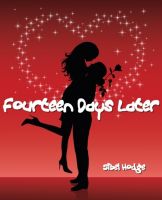 Sibel Hodge - Fourteen Days Later
When accident-prone Helen Grey finds a thong stuffed into the pocket of her boyfriend's best work trousers, it's time for her to move on. His excuse that he needed to dust the photocopier and just thought that it was a rag sounds like a lame excuse.
Helen's life is propelled in an unexpected direction after her best friend, Ayshe, sets her a fourteen-day, life-changing challenge. Helen receives a task everyday which she must complete without question. The tasks are designed to build her confidence and boost her self-esteem but all they seem to do is push her closer to Ayshe's brother, Kalem.
How will Kalem and Helen get together when she's too foolish to realize that she loves him? How can he fall for her when he is too busy falling prey to her mishaps and too in love with his own perfect girlfriend? How will Kalem's Turkish Cypriot family react when they find out?
Is it really possible to change your life in fourteen days?
Review:
"This story was impossible for me to put down. I just wanted to see what was going to happen to Helen next. Whether her adventure was funny, embarrassing, or sad, the author always managed to end it with a lighter note. Ayshe is the best friend Helen could have and her family is very real; not perfect, but loving enough to include Helen. Kamel is very handsome, but he also has his faults. The often sarcastic dialogue is witty and well written, and Helen's adventures are often bizarre and always funny. Helen is very easy to relate to and I liked her immediately. I also enjoyed that the author included a bit of her Turkish-Cypriot culture in the story. This story is a must for readers of romantic comedy." - Coffee Time Romance & More