From the very best independent authors....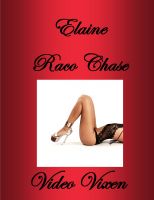 Elaine Raco Chase
Video Vixen
A provocative, erotic romance - Enjoy what happens when the cast of Always Tomorrow decides to gaslight an investigative reporter who they feel is out to 'get' their number one rated soap opera. Vixen Mallory aka Vikki Kirkland takes wanton aim at Dan Falkner - determined he'll never know their secrets!

Reviews:
"A gourmet treat - 5 Stars!" Barbra Critiques
"Her multitude of fans will love Vixen. Her propensity for creating strong characters, witty dialogue and tumultuous love scenes make all her books winners and eagerly waited."
Affaire de Coeur Magazine
"A real sizzler. A marvelous conjuror of provocative and delicious situation comedy, Elaine has worked her magic again in VIDEO VIXEN!" Romantic Times Magazine
http://www.smashwords.com/books/view/58865
http://www.amazon.com/VIDEO-VIXEN-ebook/dp/B0050C91EO/ref=sr_1_2?s=digital-text&ie=UTF8&qid=1307807922&sr=1-2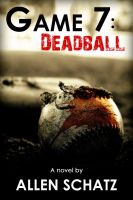 Allen Schatz
Game 7: Deadball
Major league umpire Marshall Connors believes a vacation cut short is a reasonable price to pay for the opportunity to work the World Series. But that price rapidly escalates when he finds himself in the middle of more than the game on the field. Secrets, lies, and revenge spark a fiery collision between past and present and Marshall quickly realizes some things are better left alone.
"Brilliant. This book has universal appeal. There's suspense, mystery, love, drama, Feds, crooks, etc. Best of all the backdrop is America's favorite past time: Baseball. Batter up!"
~ Tim L. (Screenwriter, Philadelphia, Pa)
"For a casual mystery reader and an avid baseball fan, the book was a fun ride, good read."
~ Jay G. (Magazine Executive, New York, NY)
"A captivating read! It has an edgy Grisham-like quality to it." ~ Cindy B. (Retired, Mom, Philadelphia, PA)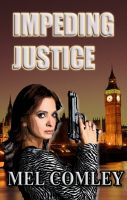 Mel Comley
Impeding Justice
DI Lorne Simpkins' nemesis is back. This time her whole family is under threat. Can Lorne overcome personal and professional obstacles and finally bring The Unicorn to justice? A fast-paced thriller that will leave you hanging on to the edge of your seat. Second Edition.4
Review by: jeanette hiestand on Feb. 22, 2011 : (no rating)
Mel Comley has definitely been added to my list of favorite authors. This is a must read book if you are a thriller fan.The characters are great, the plot is rich with twist and turns and surprises. The action grabs you from page one and holds on to the very end. I was very excited when the sequel "Final Justice" came out because I just had to know where the story would take me next. No disappointment there. It was as good a book as this one.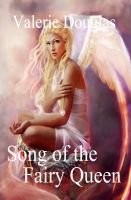 Valerie Douglas
Song of the Fairy Queen.
It's said of Fairy that if you're in dire need and you call their name they'll come. With his castle under siege and young son in his arms, High King Oryan couldn't be in more dire need. With only his High Marshal, Morgan and a handful of Morgan's men at his back, there's only one direction left to run... up. And only one ally to whom he can turn.
Kyriay, the Queen of the Fairy.
Review by: Marco
Engrossing, captivating, thrilling. A great read for those that love to read about magic, action, and romance.